Remarqued Prints by N. Santoleri
www.RemarquedPrints.com
What are Remarque or Remarqued Prints?
A remarque is a small original drawing in the border at the bottom of the print. The pencil drawing usually relates to or highlights some aspect of the print and is a unique way to personalize the print. 
Creating a Remarque (Slide Show)
In the Remarque example above, a view of the Wyeth Mill was hand drawn, in pencil, from another perspective and season. Click on the image to see it much larger.
To commission a custom hand drawn limited edition remarqued print, just call our studio at 610-995-2047.
See table below for some available remarqued prints, or call our studio and have Nick draw one customized for you. Since each of the remarque prints are hand drawn and unique, please allow 2 weeks for Nick to draw it.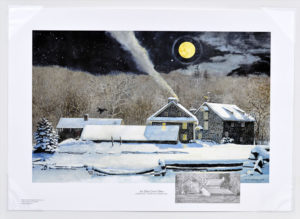 Q.  How do I frame a remarqued print?
A,  Have the framer box out the matt (see example below).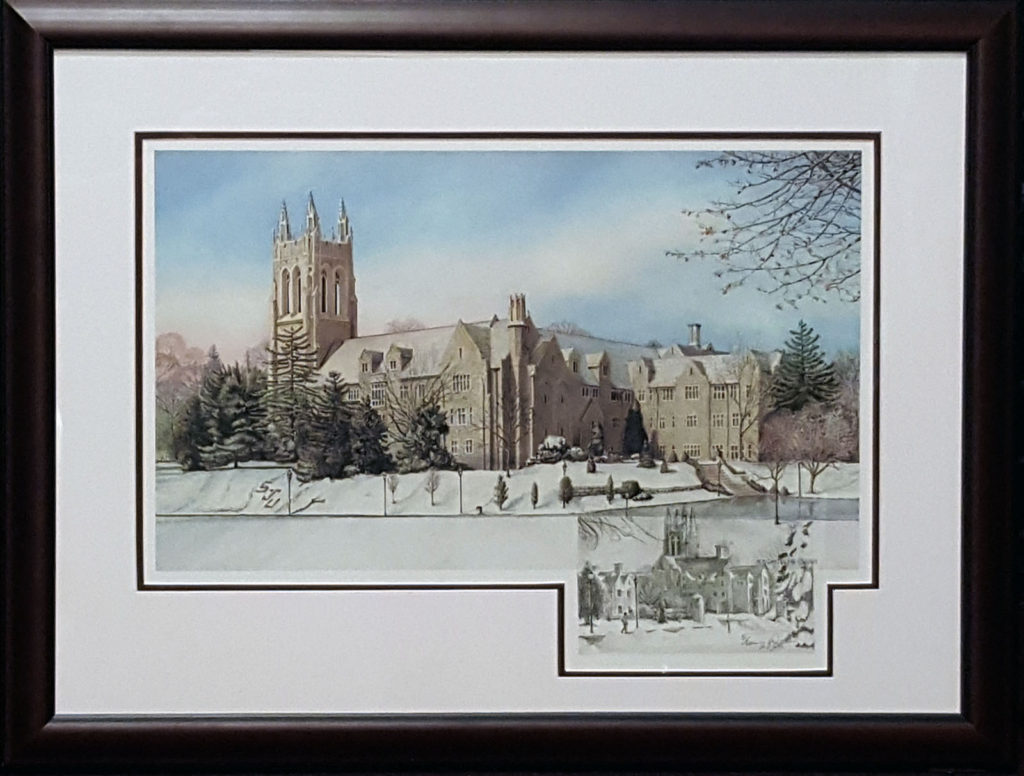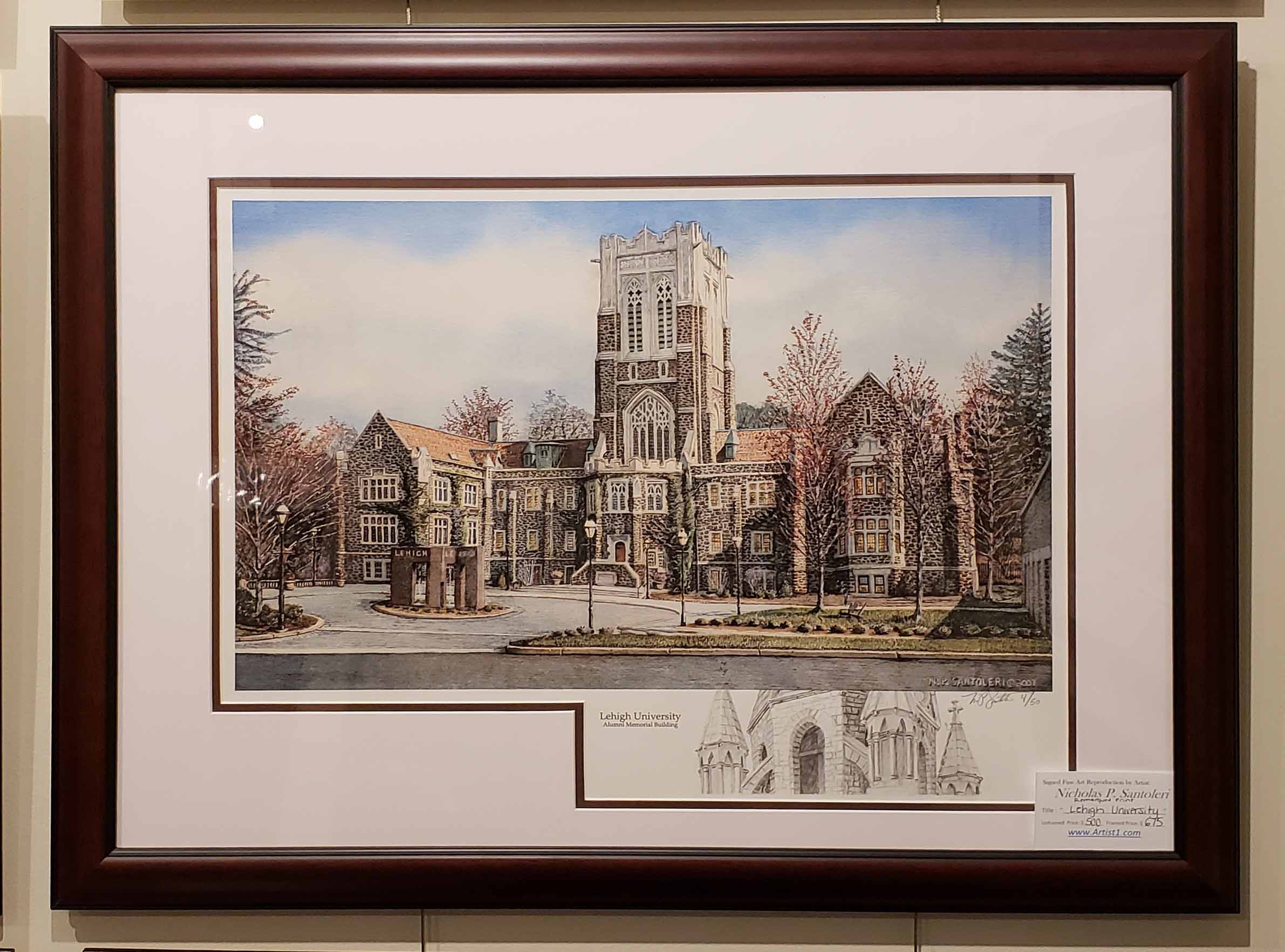 Framed "Lehigh" Remarque # 4/50  $675. 
Also See:
---
Nicholas Santoleri ~ Artist      Pine Ridge Productions, Inc.
1515 West Chester Pike Unit A-6, West Chester, PA 19382
In Historic Chester County, Pennsylvania
---