Portraits
www.PortraitArtist1.com
Portraits and Portrait Commission Fees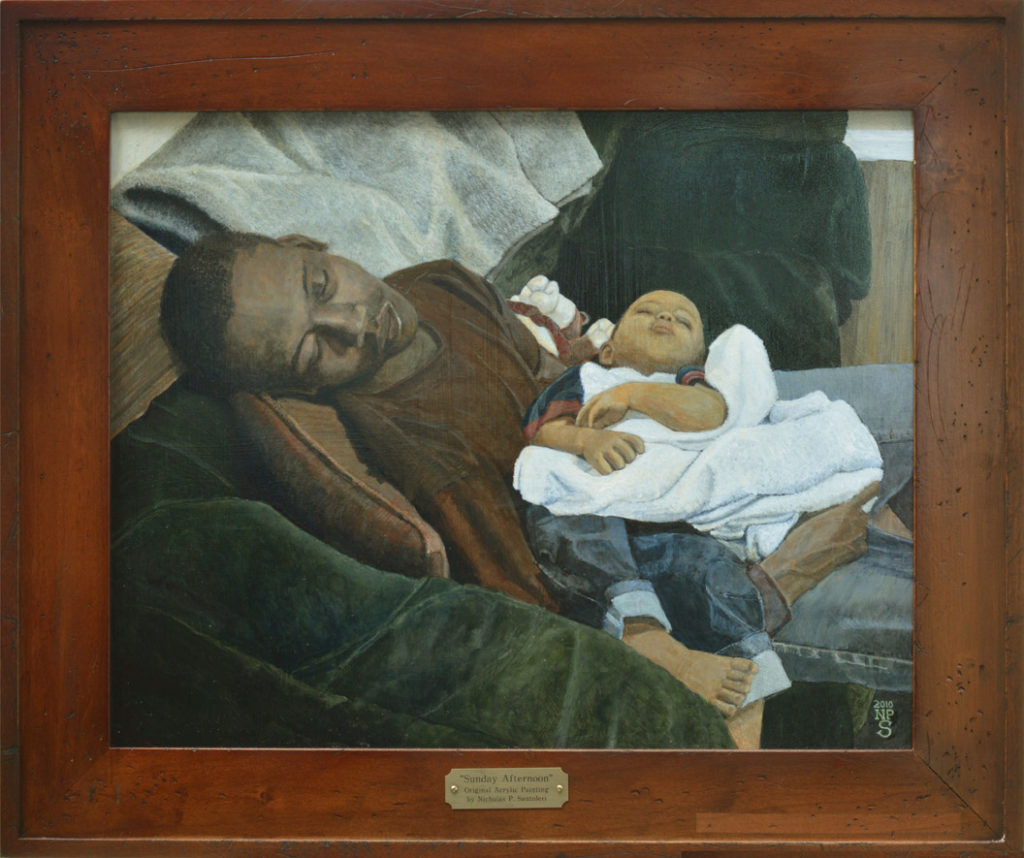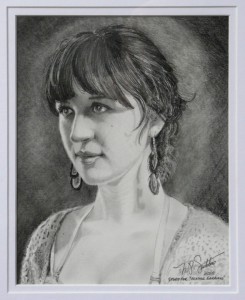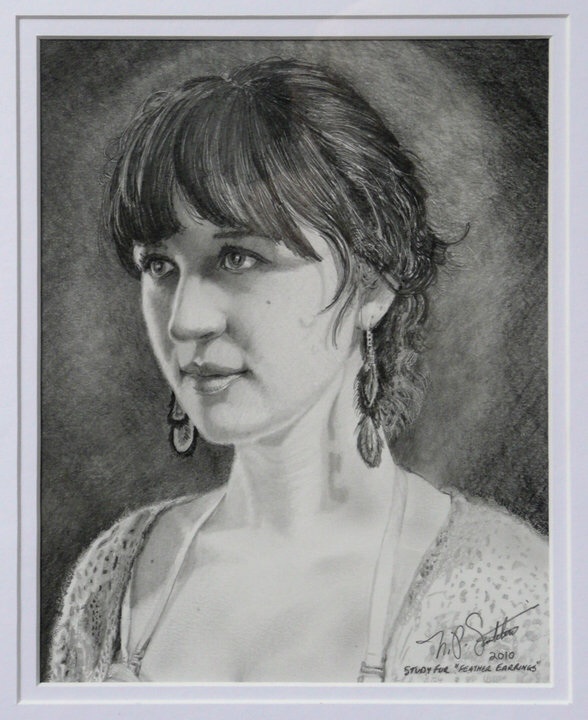 Portraits have always amazed me.  I have great respect for John Singer Sergent and Thomas Eakins' work, and I've always admired Andrew Wyeth's ability to transcend the medium. When I do portraits, I use graphite, acrylic or oil.  I love the idea that a portrait immortalizes someone.  Unlike a photograph that eventually ages and falls apart, a portrait is ageless over hundreds of years.  When I was in my 30's I used to attend the Malvern Retreat House.  I recall seeing a portrait of a woman there.  Whenever I saw it I'd think 'that's an interesting portrait of an older woman.' When I have attend the Malvern Retreat in recent years, I see the same portrait  as a young-middle age woman. This is what amazes me about portraits, the painting never changed,  just my perception did.  I still enjoy pointing out the painting to people to see how they interrupt it.  While those in their 20's and younger seem to see an older woman, guys my age see a vibrant contemporary.  Whenever I'm doing a portrait I try to bring that person alive in a way that a photograph can not.  Once a photo is taken, the moment is captured as is.   While I'm doing a portrait, I  spend time with the subject and learn more and more about them.  This allows me to capture the essence in the final product, creating an element of timelessness.
---
Joe Frazier – Pencil Drawing by Nicholas Santoleri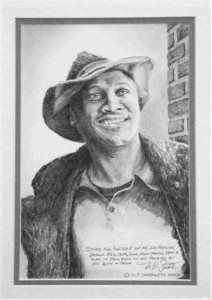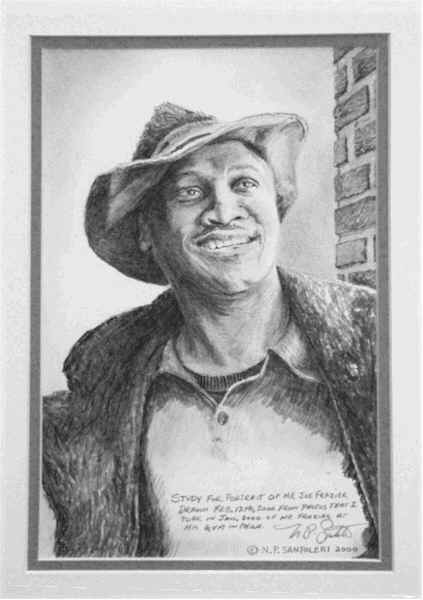 My cousin, John Gebhart, was Joe Frazier's keyboardist (for a band that Joe was the singer in!) and close friends with Joe.  After watching Joe Frazier fight, as the world champion,  two decades before it seemed quite surreal to watch Joe singing in a band with my little cousin. In the year 2000 and 2001, he agreed to pose for me. I drew two pencil portraits of Joe Frazier,  and I agreed to give Joe his pick of the  drawings when they were finished. The drawing that Joe picked is was a head and shoulders pose. I treasure the one that I kept, pictured here.
| | |
| --- | --- |
| Joe Frazier and Nick Santoleri at Joe's gym in Philadelphia, PA | Joe Frazier and Nick Santoleri at a restaurant in Havertown, PA |
---
President Clinton – Oil Portrait by Nicholas Santoleri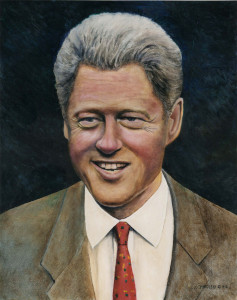 In 1998 I met, photographed and painted President Bill Clinton, at the dedication of The Thoreau Lyceum in Concord, MA . The original painting now hangs in the Thoreau Lyceum. On the right is a photograph of the oil portrait of Mr. Clinton. Below is a photograph of Bill Clinton and my Ex-wife Fran Scholl. This was a difficult portrait to create as only had a few moments of time to take photos and the were front lit. I would have preferred to take my time and set up the lighting, but it was an honor to have this opportunity, thanks to the folks at the Walden Woods Project.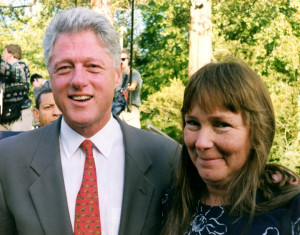 ---
Pope Francis – Pencil Drawing by Nicholas Santoleri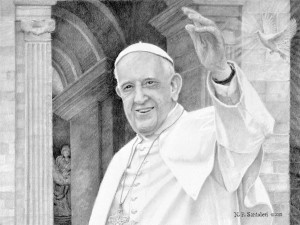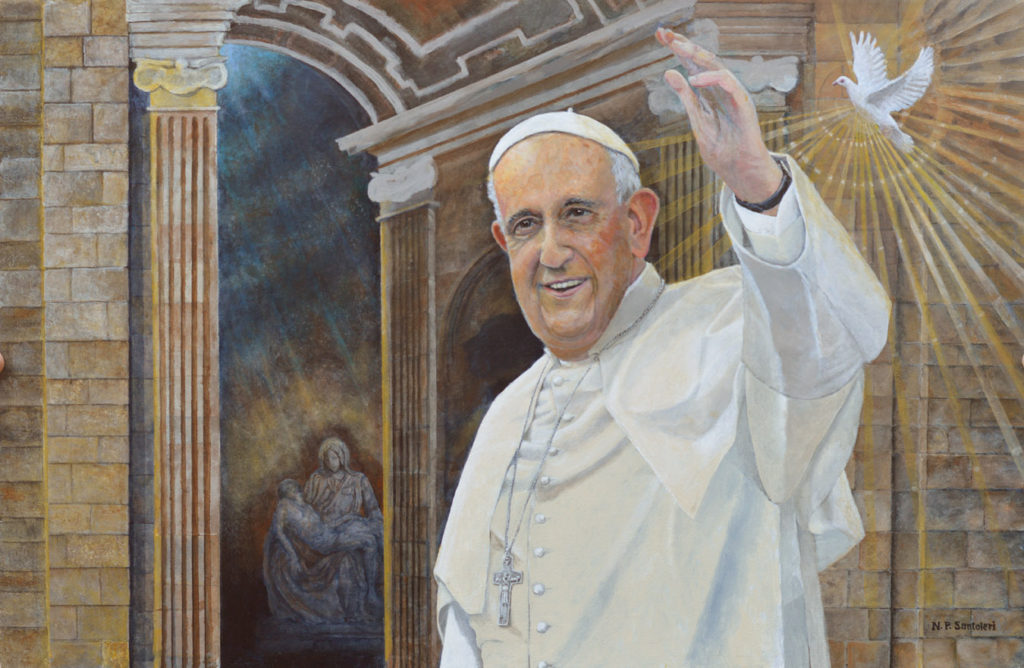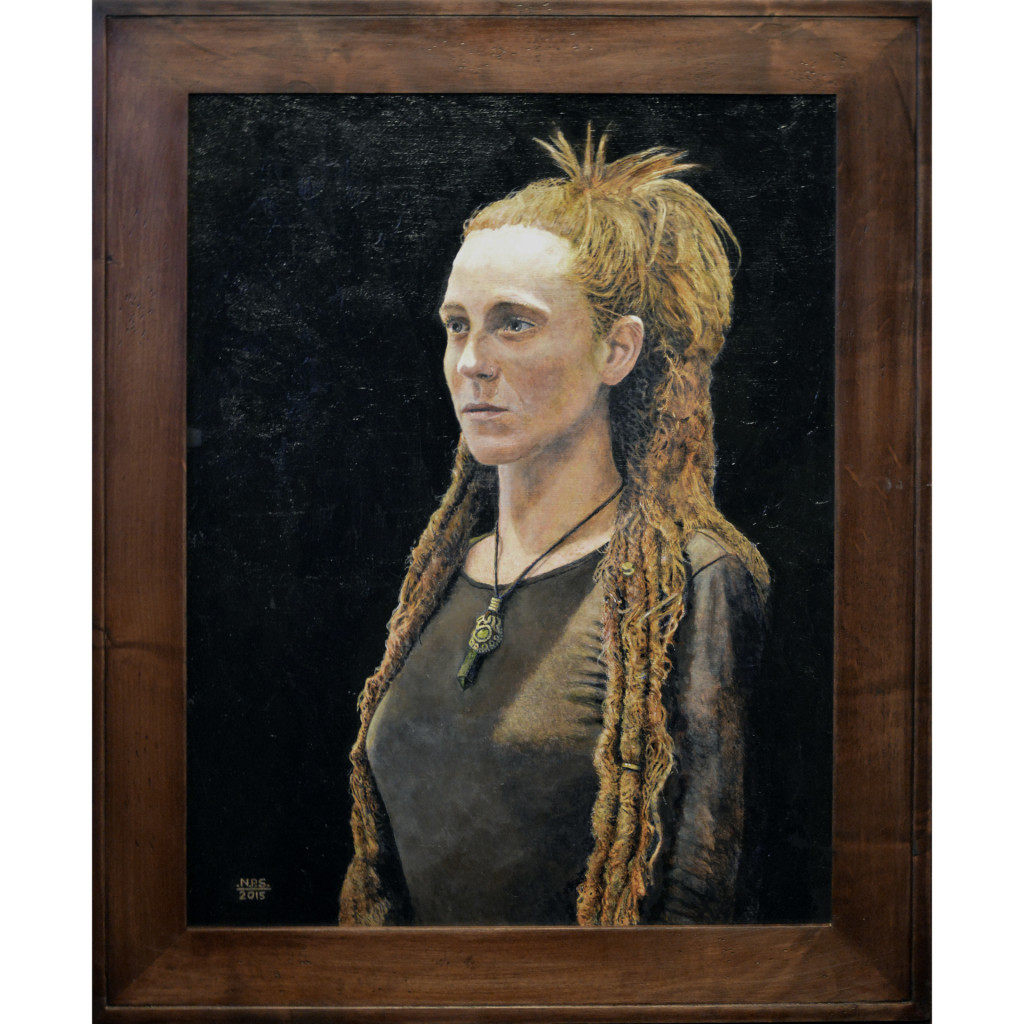 Would you like to commission a portrait?
Portrait Fees and Requirements
Ideally :
I meet with the subject(s) of the portrait and take photos in a few different lighting conditions. We talk about the needs and wants in the portrait and I draw a few sketches and/or make notes for future reference. One third deposit is required at this time and a contract is signed.

The second meeting may occur on the same day or on another date. It may consists of photographing the subject in a variety of outfits, settings and poses. At this sitting, more quick sketches of the subject is normally drawn as reference. This takes approximately one to two hours.

Next, a small preliminary sketch, followed by a full-sized preliminary drawing of the portrait is done. These are presented to the client for approval and/or adjustments. Upon approval, these are used to begin the actual painting. Several live sittings are preferred, if schedules permit, but at least one final sitting is may be needed for any minor adjustment, correction, and completion of the desired expression of the portrait.

After the final sitting and acceptance of the portrait, payment of the remaining balance on the contract is due.

The cost and selection of the frame is separate from the portrait. Upon request, framing recommendations can be given.

Travel, mileage, shipping, and other associated expenses are additional. These are itemized and billed separately from the portrait.

On rare occasions surcharges may apply for multiple people in the portraits or complicated backgrounds in the drawing or painting, portraits.
Portrait Commission Fees
My pricing below is for a detailed portrait painting, or drawing. Please don't confuse these for my simple sketches, that are usually, just speculation pieces (drawn or painted) to see if I should progress  it to a drawing or painting . I also do lesser detailed sketches, for pricing on lesser detailed work contact my studio. Thank you.
Portrait Size 

(in inches)
 

Pencil Drawing

 

Oil or Acrylic Painting

Watercolor

Head and Shoulders (Small)

10  x 12

$2,100.

$3,150.

Call Studio

Head and Shoulders

11  x  14 

 

$2,250.

 

$4,850.

 

Call Studio

16  x  20

 $4,675.

 $7,000.

Call Studio

Half-Length

 

 

 

20  x  24




22  x  28

$7,000.
$9,000.

$9,500.
$13,500.

Call Stud

io

3/4 Length

24  x  30  (Child)




28  x  36  (Adult)

$10,500.
$14,700.
$15,750.
$22,500.

Call Studio

Full-Length

30  x  40
36  x  48

$17,500.




$25,250.

$26,250.
$35,250.

Call Studio

The above prices are subject to change.
Call our studio for a current quote.
Also See:
---
Nicholas Santoleri ~ Artist      Pine Ridge Productions, Inc.
1515 West Chester Pike Unit A-6, West Chester, PA 19382
In Historic Chester County, Pennsylvania
---