Oil and Acrylic Portraits
Portraits are a labor of love for me. I need to do a portrait from time to time to fulfill me as an artist. Usually only a couple a year are drawn or painted as they take a lot out of me. Sometimes a pencil drawing captures to essence of the subject and sometimes I move on to full painting. My oil and acrylic portraits can take me up to a year to complete, as I usually hit a few periods during the process where I need to put it away for awhile (days, weeks, or months). When I pull it back out, I have a new perspective on them, I find my self supercharged to make some changes.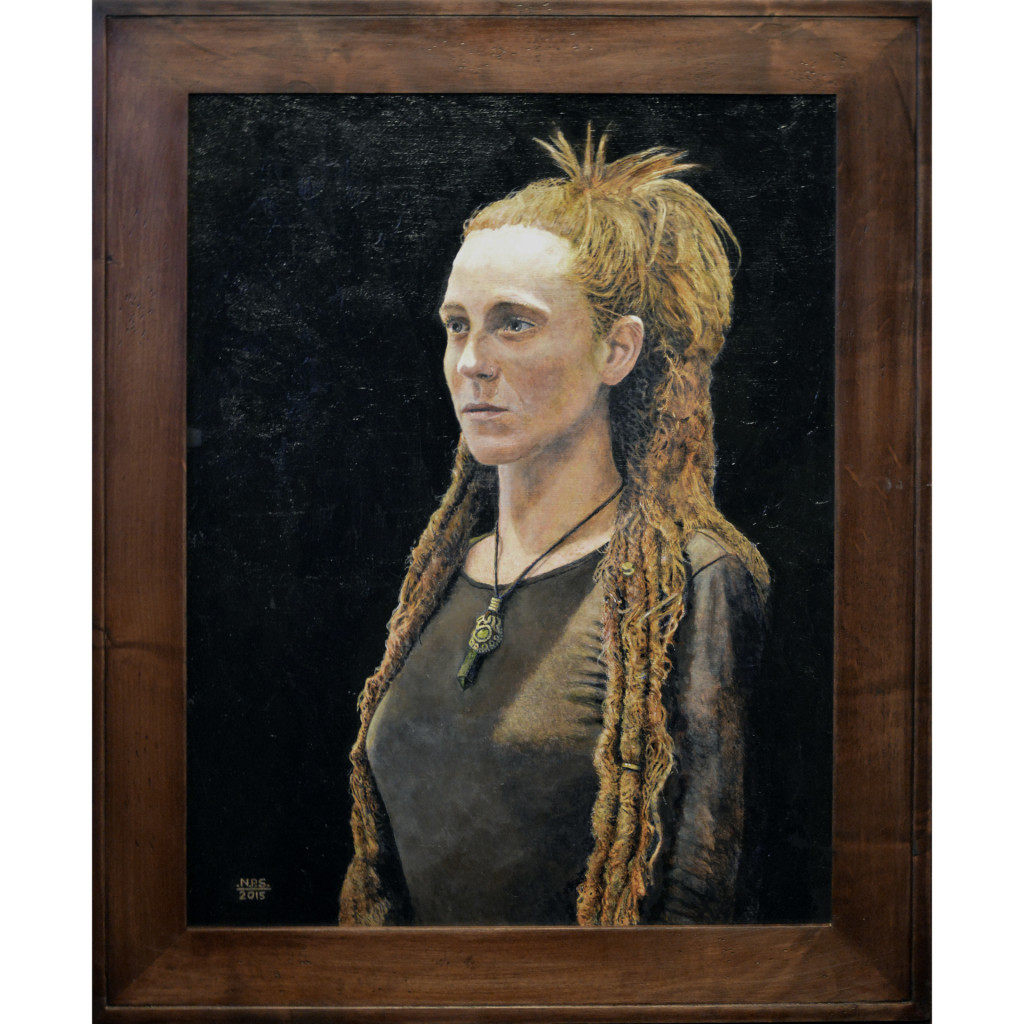 Above -This acrylic portrait, painted in late 2014 through early 2015, is one of my personal favorites. I tried to capture the strength of character in this local young woman.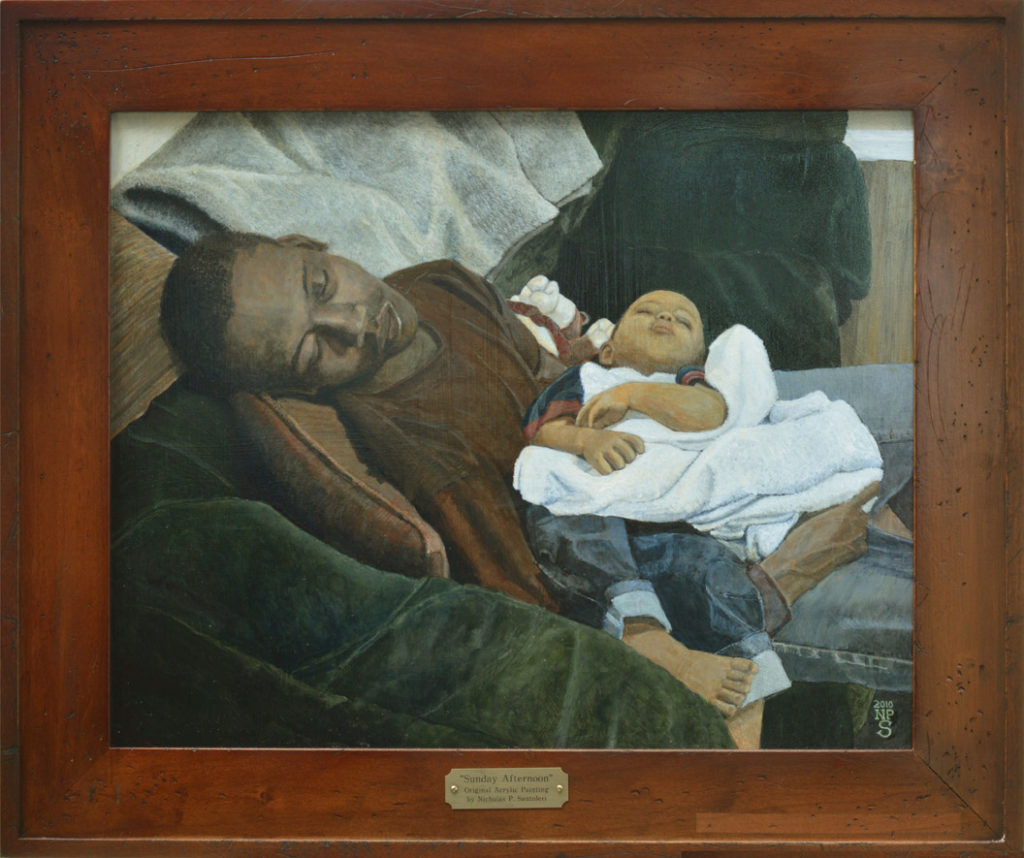 Above -This acrylic portrait received "Best of Show" at the 2010 Lititz Show. This prestigious show juried 170 artists to participate, each presented 4 pieces of art to be judged, for a total of 680 pieces. This gave me the confidence to pursue portraits as an outlet for creativity more vigorously.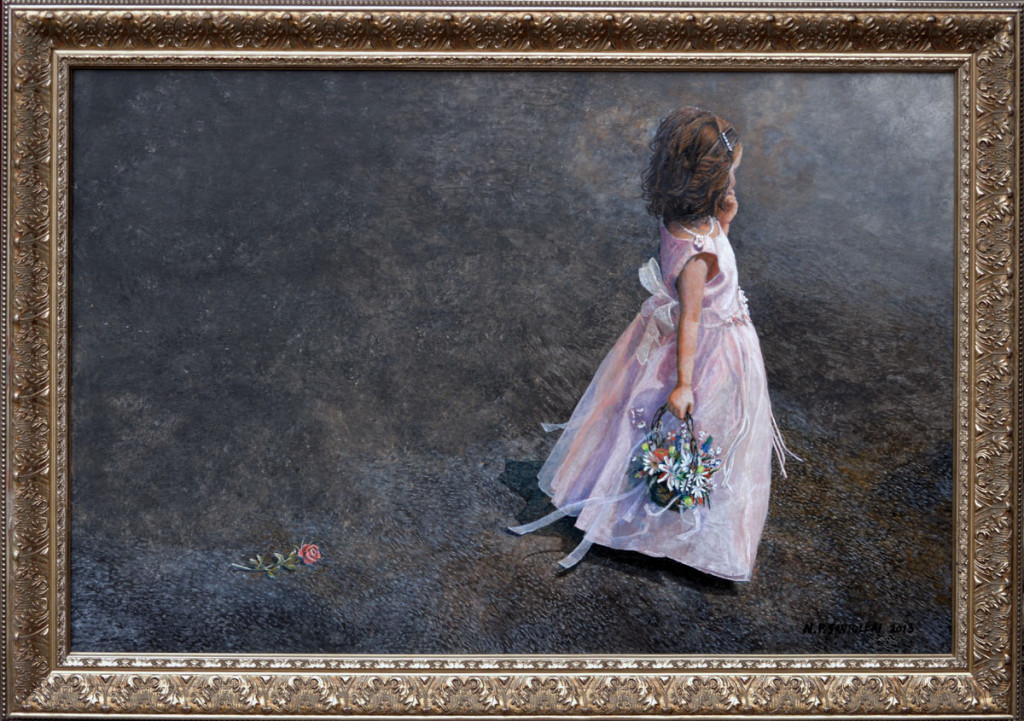 Above – This painting, completed a few years after I  finished a drawing titled "Flower girl" in pencil and print. It seemed that viewers seemed to connect with what I tried to capture "persistence and hesitation".
Interested in commissioning a portrait?  Click Here
Also See:
---
Nicholas Santoleri ~ Artist      Pine Ridge Productions, Inc.
1515 West Chester Pike Unit A-6, West Chester, PA 19382
In Historic Chester County, Pennsylvania
---