Home » Artwork » Daybreak at Edgmont » Daybreak at Edgmont Contest
---
"
Daybreak at Edgmont
Contest" Enter Here:
---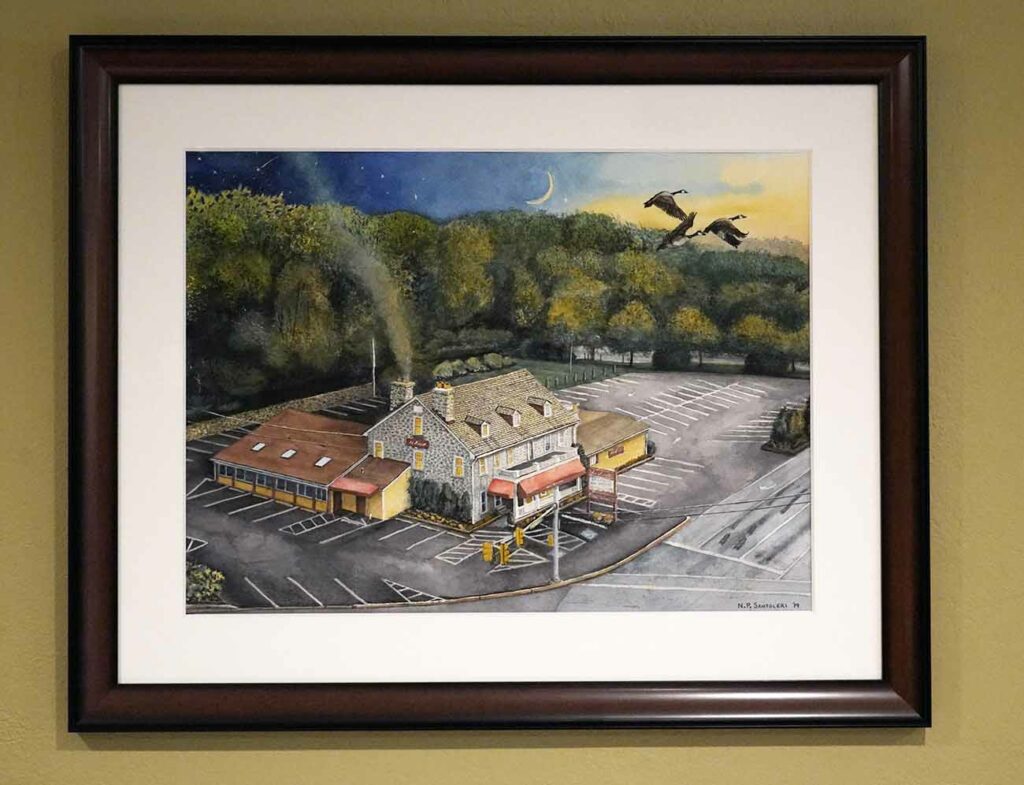 ---
To enter, POST A SELFIE- on Facebook of you, inside La Locanda, next to the painting- HERE. Winner will receive a $100 gift certificate, along with an unframed, signed and numbered, limited edition print of Daybreak at Edgmont.  Contest ends August 15th, 2019.
*Images may be used for promotional purposes by Pine Ridge Productions, Inc., La Loconda Ristorante Italiano, and/or Nick Santoleri Studios.
---
Christin and Amy with painting

Antonio with painting

Max and Debbie with painting

Artist Nick, with owners Mario and Franco

Daybreak at Edgmont finished and framed
---
---
Nicholas Santoleri ~ Artist | Pine Ridge Productions, Inc.
1515 West Chester Pike Unit A-6, West Chester, PA 19382
In Historic Chester County, Pennsylvania
---